MEET US AT ABCA
If you are at the 2023 ABCA conference in Nashville we like to meet you! Come talk to us at booth 2700!
If you like to make an appointment send us a DM via Instragram or Twitter.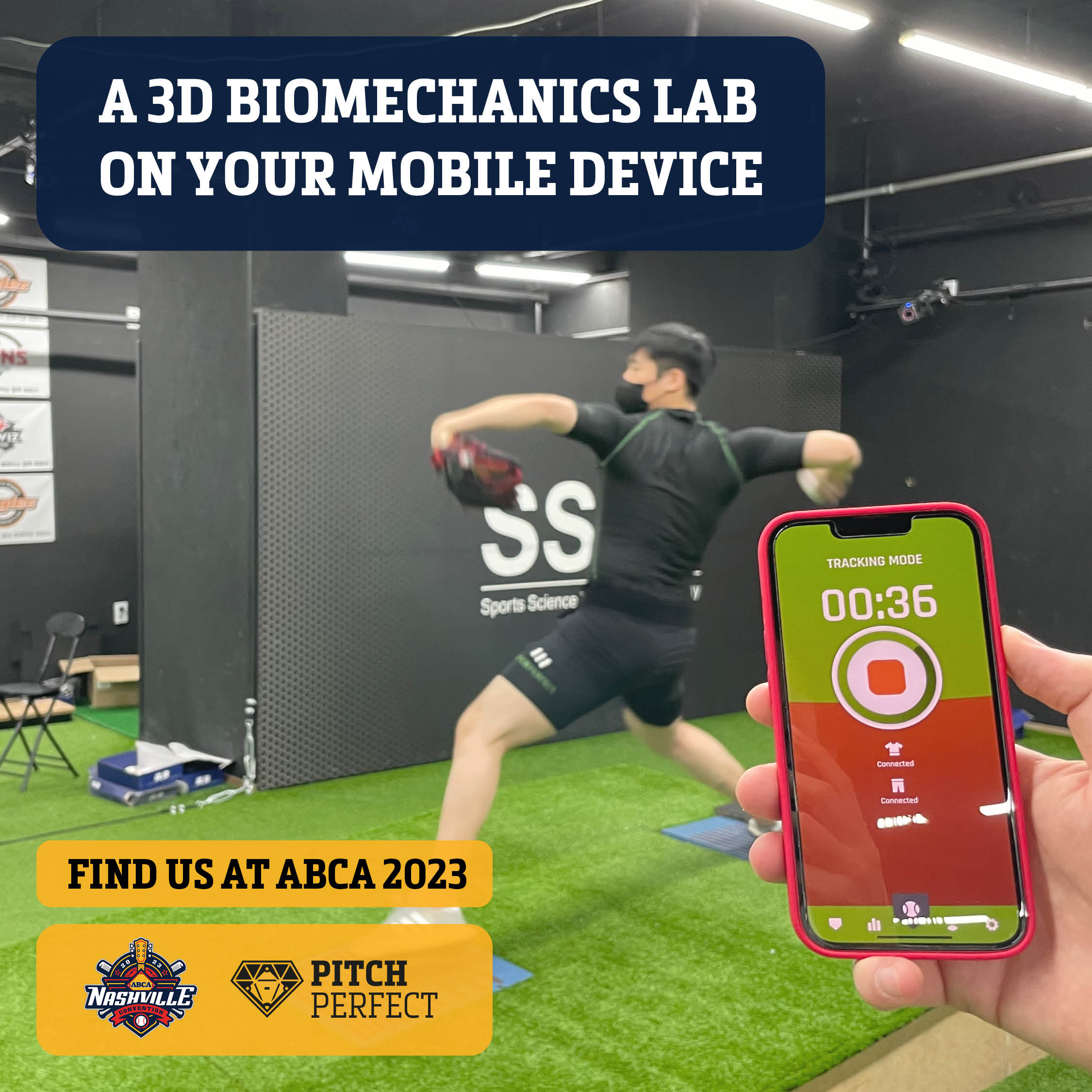 SPECIAL OFFER
If you order through our booth at ABCA, you get 15% off on everything. If you are interested in starting with your team come talk to us. We offer deals for every team buying more than 5 sets.
We include free Performance Tee's if you order for you whole team!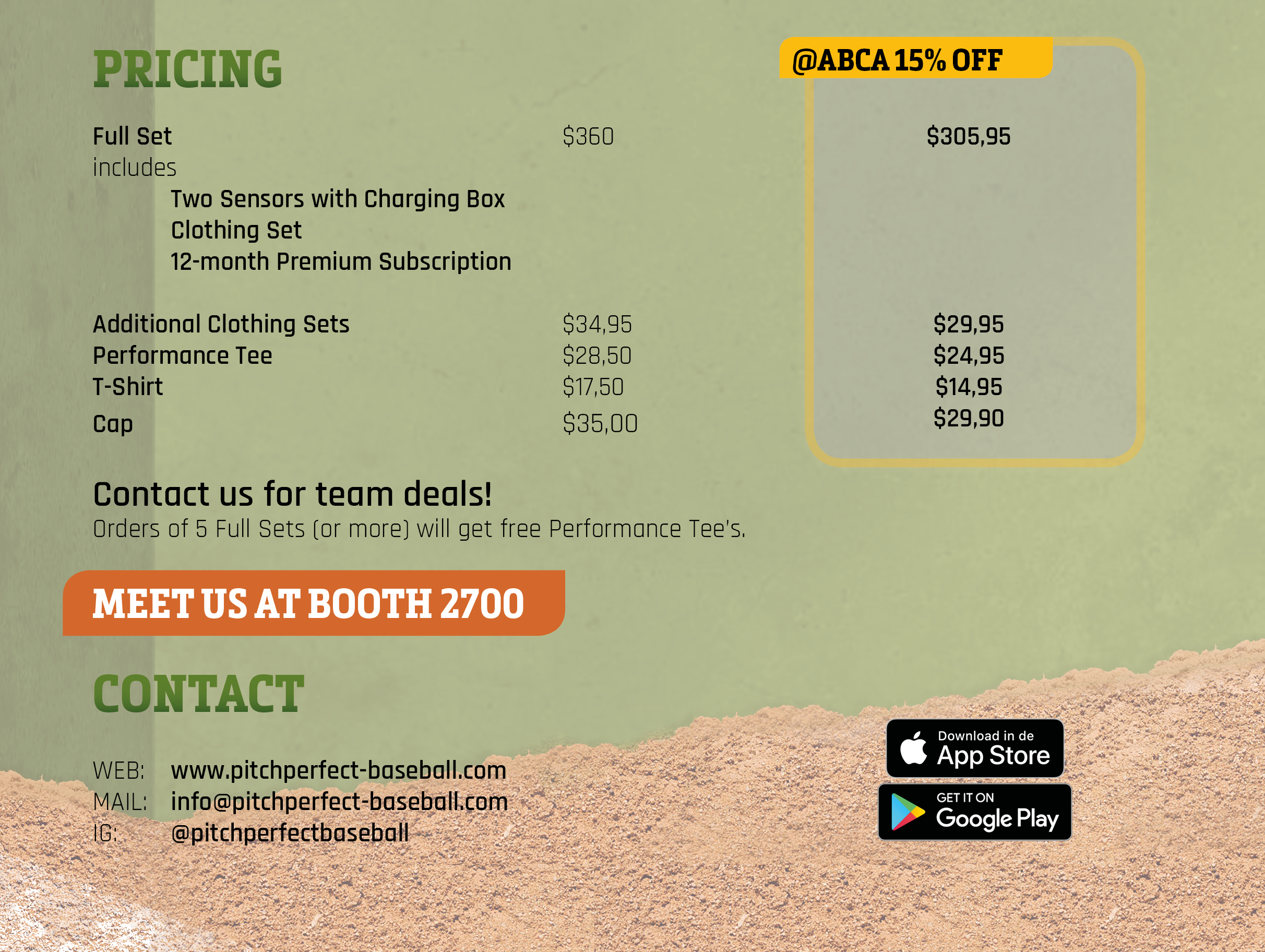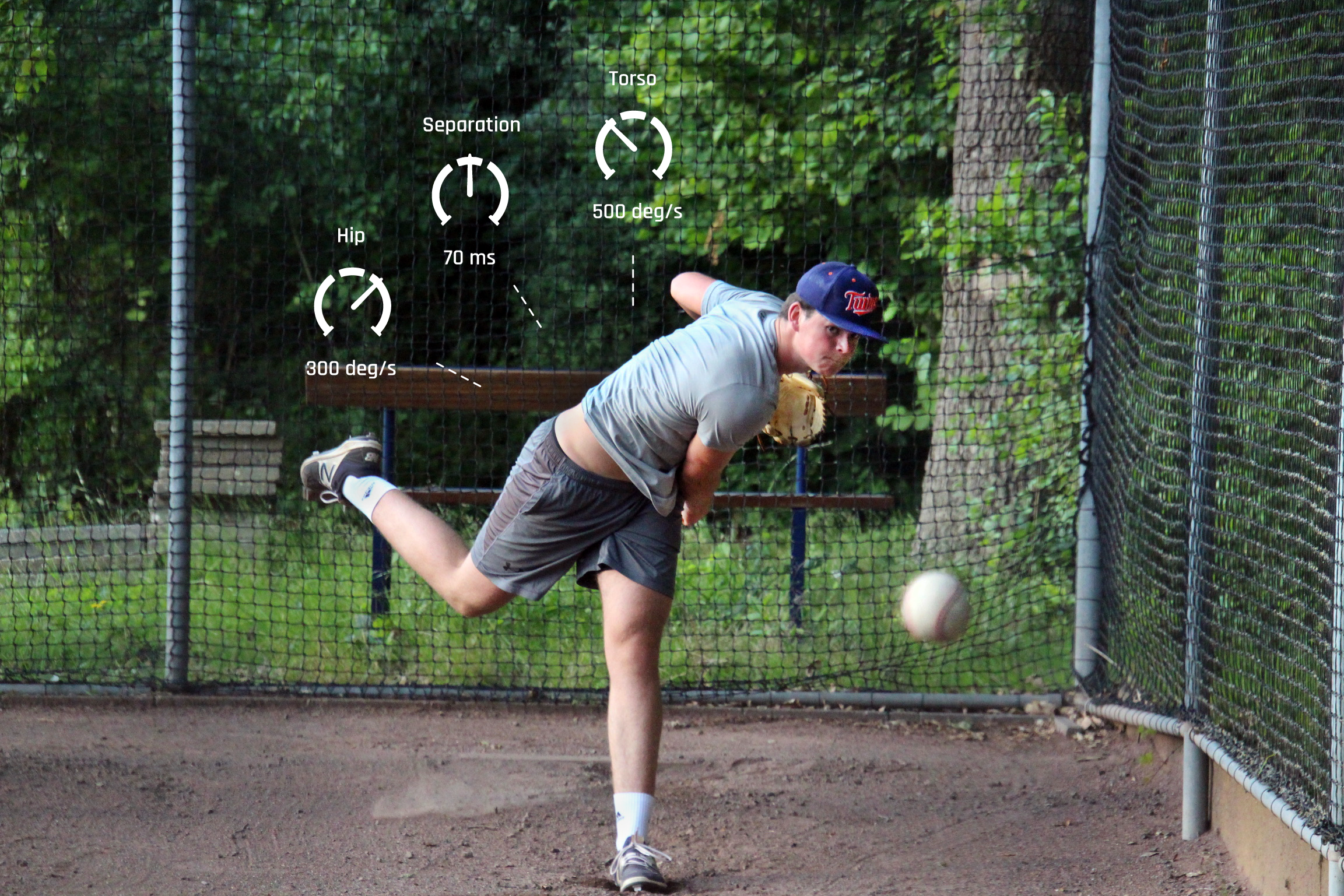 TRACK MECHANICS
PITCHPERFECT measures the rotation velocity of the hips and the trunk and the interaction between upper and lower body. The timing between the hips and trunk, which is called separation, is regarded as a main metric to optimalize a pitchers throwing velocity. Training a consistant upper and lower body interaction will reduce the injury risk.
The platform helps you navigate your pitching mechanics with the interactive dashboard on consistancy and efficiency. With consistancy you can learn how your training matches your game or find out how your pitch types differ from each other. With efficiency you learn how your upper- and lower body work together and how to dispaly optimal timing throughout all your pitches.